Protecting artist names: tips from a lawyer
An artist name is a pseudonym that differs from the civil name. Its task is to protect privacy.
The artist name also guarantees a high recognition value and helps artists position and establish themselves as a brand.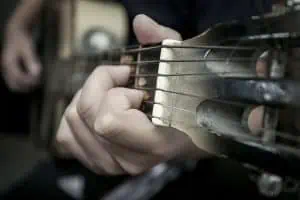 To exclude unauthorized use by others, you can register and protect the artist name.
Read in this article how this works.
Contents
1. Register artist name
It is mainly individuals who provide artistic performances and appear in public who use an artist name. There can be various reasons for this. Some complicated real names are simplified by a pseudonym.
In addition, a meaningful artist name is an important distinguishing feature and manifests the image of an artist. Last but not least, an artist's name protects the privacy of the artist and that of his family.
It is not mandatory to have the artist's name entered in the ID card or passport. However, it can be useful if you need to prove that you are actually the artist who has published certain works under this name, for example.
In exceptional cases, the artist name must be in the travel documents if you have them issued under this name. An appropriate application can be made to the responsible registration office.
An amendment to an existing ID card has not been possible since 2010, so you must apply for new identification documents. The application form provides a corresponding field for the artist name. In addition, further requirements must be met.
Requirements for registration:
You must prove that you have been engaged in artistic or freelance activities under this pseudonym for a longer period of time.
Through appropriate evidence, you must demonstrate that you are known beyond your region, for example through membership in the "Künstlersozialkasse" (KSK), through presence on social networks, or through media coverage.
If you have registered your artist name in your ID card or passport, you can use it, among other things, to issue invoices, book flights, open accounts, and register a vehicle under this name.
2. Protecting artist names
If you want to economically exploit your artist name beyond private purposes, you can protect your artist name. This is the case, for example, if you want to market products under your name.
You should also protect your artist name to avoid name-related problems and underline its uniqueness.
Your artist name is legally protected if you register it as a trademark with the European Union Intellectual Property Office (EUIPO) or the German Patent and Trade Mark Office (DPMA).
If your artist name consists of letters, you can register it as a word mark in the trademark register. If your artist name also has graphic elements, it is a so-called word-image mark. During the application process, it is checked whether all requirements are met.
If the registration is successful, your artist name is registered as a trademark and is protected from abuse and unauthorized use for a period of ten years, which you can extend at your discretion.
If you have registered and protected your artist name as a trademark, you can benefit from further advantages:
You can use the artist name commercially.
You can generate profits under this name.
The artist name registered as a trademark provides secure protection against abuse and unauthorized use.
Because simply registering your artist name is not enough to take legal action against name misuse and name thieves.
You can only do this if you have protected your artist name as a trademark. If you are late or do not register your artist name, you may lose that name.
This is the case if another artist is faster and has protected that name as a trademark. You are then prohibited from further use. If you do so anyway, you risk a cease-and-desist order and high damage claims.
3. Protecting artist names – what to consider
Before you protect your artist name, you should be aware of these details:
1. Comprehensive research before protection
Before protecting your artist name, you should conduct a comprehensive trademark search or have one conducted by a lawyer.
This way, you can eliminate the possibility that your artist name is already in use or that older name rights exist.
Neither the EUIPO nor the DPMA are obligated to conduct a trademark search and do not do so.
2. Exclude obstacles to protection
In addition, obstacles to protection should be excluded. Your artist name meets an obstacle to protection if it
uses official designations,
contains offensive wording or profanity,
cannot be distinguished from other artist names, or
is easily misleading or confusing.
If one of the mentioned obstacles to protection applies and you still apply for trademark protection, you must expect that it will be rejected.
3. Regular trademark monitoring
Even if your artist name is registered as a trademark, you should carry out regular trademark monitoring or have it carried out. This ensures that a competitor publishes works under this name, claims your artist name as their own, and thus generates profits, or that your reputation is damaged by the use of your name.
Finally, it should be noted that the civil name and the artist name are of equal rank.
This means that you can also sign with your artist name, for example when buying a car or opening a bank account. This is different for real estate purchases. Here, you must sign with your civil name because the transfer of ownership or acquisition of property must be entered in the land register.
Do you have any questions about the trademark protection of your artist name? Do you want us to conduct a trademark search or apply to the EUIPO or DPMA on your behalf?
As a lawyer, I can ensure a successful registration or application of your artist name as a trademark. Contact us!
Image credits: © snep_photo (YAYMicro) | panthermedia.net
I started working as a lawyer in 2006 and have been advising clients in competition and trademark law for more than 10 years. Since June 2015 I have been a specialist attorney for industrial property rights and since May 2013 a partner in the firm of HELMKE Attorneys at Law and Tax Advisors and Patent Attorneys. I studied law in Hamburg, Madrid, and Wellington (New Zealand) and hold a Master of Laws (LL.M.).