Want to protect a company name? This is the right way!
One's own company is a valuable asset. For this reason, it is advisable to have the company name protected. And this should be done as early as possible.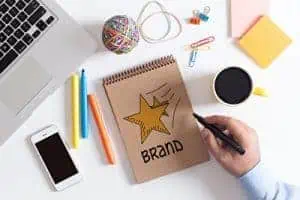 It relies on not being confused with other companies, certainly not with competitors.
In this article we clarify the most common tips and hints around the topic.
Content
1. Protect company name: Patent Office
If you want to protect your company name, registering it as a trademark is probably the most reliable way to do so. For this, you need to contact the German Patent and Trademark Office for Germany-wide trademark protection. If you need international or even European protection, the European Union Intellectual Property Office is the right contact.
The procedure is similar in both cases, but not without legal pitfalls. Therefore, it is worth placing such important matters in the hands of experienced legal counsel.
He can check in advance whether your company name is even worthy of legal protection, thus saving you considerable time and money.
Protect company name - patent office requirements
Your company name can be legally protected only if the following conditions are met:
Your company name has distinctive character.
It is available as a brand.
Is your company name still available at all?
Your company name must not contain any so-called sovereign insignia.
It must also not be against public order or immoral.
Your company name must not be misleading.
As you can see, there is a lot to consider if the company name is to be protected. Basically, before using a company name, it is advisable to check whether this name already exists somewhere in Germany or, for business activities beyond Germany, in Europe or in other continents.
You can get into trouble otherwise, and failed patent applications are expensive because you don't get the fees back.
For this reason, it is better to consult a lawyer. He can find out whether there are already identical or too similar company names. In addition, he will look through the commercial register, as there is also the possibility of finding an identical company name that is not yet protected under trademark law.
The risk that this company will file its application for trademark protection at the patent office even one minute earlier than you and thus be favored is simply too high.
Tip: Check promptly whether domains with your company name and the desired domain extensions are still available or whether there are domains that differ only in two or three letters.
Again, a typo can take your potential customers somewhere else.
2. Have company name protected: Costs
The costs are made up of the different requirements. The following applies in principle:
The application fee for trademark protection (max. 3 classes) is 300 EUR.
The registration fee by electronic means is 290 EUR.
The class fee for each additional class is 100 EUR.
The renewal fee for trademark protection (max. 3 classes) is 750 EUR.
The renewal fee per class from class 4 is 260 EUR.
The opposition fee is 120 EUR.
A requested cancellation due to invalidity of absolute protection is 120 EUR.
The cancellation fee for forfeiture is 100 EUR.
The refund fee for trademark protection is 10 EUR.
If you wish to have an accelerated examination of the trademark application, it will cost you an additional 200 EUR.
As you can see, having the company name secured can be expensive. Especially if you have to do it more than once because of possible mistakes.
In addition, costs may arise if you yourself or an agency have to carry out the extensive checks for name similarity in Germany, Europe and internationally. A specialized lawyer usually already has the necessary access to corresponding institutions and can therefore offer this service at a significantly lower price.
Tip: In addition to your company name, always have your company logo protected as a trademark!
3. Protect company name: Other important information
Provided your application for trademark protection has been accepted, your company name is protected for the next 10 years. However, you can renew the trademark protection as often as you wish. The costs involved are listed earlier in this article.
You can register your company name, but the commercial register offers nowhere near the protection that trademark protection offers you. Nevertheless, it can be advantageous to be registered in the commercial register.
In some cases, there is even an obligation to register the company name. This is the case, for example, if your company is bound by the regulations of the Commercial Code.
If you are a sole proprietor or have a GbR, you can register your company name voluntarily. This allows you to use an imaginary name for your company, which is otherwise not possible. The registration inspires confidence in business partners, as you are subject to the obligations of the German Commercial Code (HGB).
However, it is not possible to protect the company name in this way.
4. Conclusion
It makes sense for every profit-oriented company to have its company name protected. Since this path can be quite rocky and, above all, cost-intensive, it is advisable to commission a specialist lawyer to have the company name secured.
This makes the process much easier and losses due to a possibly rejected application for trademark protection are much less likely.
image source: garagestock / panthermedia.net
I started working as a lawyer in 2006 and have been advising clients in competition and trademark law for more than 10 years. Since June 2015 I have been a specialist attorney for industrial property rights and since May 2013 a partner in the firm of HELMKE Attorneys at Law and Tax Advisors and Patent Attorneys. I studied law in Hamburg, Madrid, and Wellington (New Zealand) and hold a Master of Laws (LL.M.).