Selling trademark rights - What to consider
Selling trademark rights: If you own a trade mark and for some reason want to sell or transfer the trademark rights to someone else, this is not a problem legally - unlike copyright, which is not for sale under German law.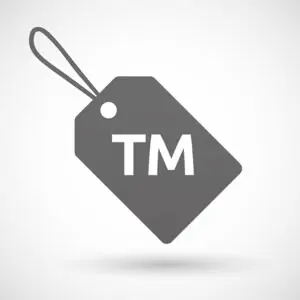 However, you must comply with certain formalities if you want to sell your trademark rights.
The following article shows you what needs to be observed.
Inhalt
1. Trade marks are independent economic goods
According to § 27 Trade Mark Act (MarkenG), a trade mark can be sold or transferred, as it is considered an independent economic good. The transfer can be made by proper contract or by law, whereby sale as well as purchase are bound to certain rights and obligations.
2. Registration at the German Patent and Trade Mark Office
A trade mark is registered for a fee at the German Patent and Trade Mark Office (DPMA) in Munich. If a trade mark is sold and transferred to another proprietor, the change can be entered in the application file or the trade mark register at the DPMA.
However, this procedure is not obligatory.
Nevertheless, a change of registration is recommended. This is because if a legal dispute should arise later, only the registered proprietor of the trade mark can invoke the rights associated with it.
In contrast to the registration of a trade mark, the re-registration to a new trade mark proprietor is free of charge. There is a public interest in ensuring that the DPMA remains up to date and accurate.
3. What is sold with trademark rights?
In the case of sale or transfer of trademark rights, all existing types of trade marks are included. This means word and figurative marks, acoustic marks, slogans as well as combinations of numbers and letters.
Incidentally, a sale must not result in misleading the public, for example if this would mean that the origin of the trade mark or its previous quality would no longer be guaranteed.
Selling trademark rights by contract
Trade in trade marks is permitted by Sections 27 and 29 Trade Mark Act. In addition to a sale, this can also be done by a transfer in the course of a transfer of business.
It should be noted that both types of transfer - i.e. free of charge or against payment - must be sealed with a so-called trade mark transfer agreement, and this must be in writing.
It is also possible to sell a trade mark only in parts. This is useful if you no longer wish to sell some products or services under the trade mark name.
However, according to Sections 27 and 46 Trade Mark Law, a division does not apply to the trade mark as such, but only to the registered goods and services.
Trademark rights transferred by operation of law
According to § 1922 of the German Civil Code (BGB) trademark rights may be inherited. A further statutory transfer can take place in the case of a merger of companies.
However, the trade mark and the company are not necessarily connected, i.e. the trade mark does not have to be an obligatory part of the relevant contract in the case of a transfer of a company or merger. The trade mark can therefore also be transferred independently of the other business operations.
In case of doubt, however, according to § 27 (2) MarkenG, the trade mark is also transferred.
Assigning a trademark use by licence
Instead of selling your trademark rights in their entirety, you can assign rights of use in the form of a licence. With a licence, you allow third parties to use your brand within a defined framework.
For example, you allow a T-shirt manufacturer to print your brand logo on its textiles. Or a hardware manufacturer to distribute your software with his product.
There are various models for the use of your trademark rights by third parties under licence. You can freely structure a licence agreement in such a way that you release only parts or the entire trademark for use.
Licence fees and other general conditions are also freely selectable. Finally, by granting an exclusive right of use, you may also transfer relevant parts of the trademark right to a licensee.
With this model, you as the trade mark owner are usually excluded from using the trade mark yourself.
Finally, there is the option of granting a simple right of use. In this way, you can grant the same rights of use to your trade mark to any number of licensees.
4. Use licences as a source of income instead of selling trademark rights
Licensing to one or more users can be a lucrative source of income, especially if there are bottlenecks in your own liquidity or even the threat of insolvency is looming.
In this way, you can earn money with your brand without ceding your rights as the brand owner.
The individual licence agreements can be customised in different ways or adapted to specific circumstances. You may limit the contracts according to various criteria, both for the exclusive and the simple right of use.
You can choose between limited and unrestricted, temporal, spatial and content-related uses.
With a temporal licence, you limit the use to a contractually defined period of time. A territorial licence allows the licensee to use your trademark only in a geographically limited area, for example exclusively in Spain and Portugal.
With a content licence, you agree with your contractual partner on a quota, a defined quantity or a certain type of use of your trademark.
5. Do not forego legal advice
If you are thinking of selling your trademark rights, you should not act hastily. Often, licensing or a partial sale can be the more favourable solution for you.
As an IP lawyer, I will advise you competently and in detail in this area and find an individually tailored solution together with you. It is best to arrange a personal meeting with me as soon as possible.
Picture credits: © jpgon ​ | PantherMedia
I started working as a lawyer in 2006 and have been advising clients in competition and trademark law for more than 10 years. Since June 2015 I have been a specialist attorney for industrial property rights and since May 2013 a partner in the firm of HELMKE Attorneys at Law and Tax Advisors and Patent Attorneys. I studied law in Hamburg, Madrid, and Wellington (New Zealand) and hold a Master of Laws (LL.M.).