Trademark research: Do it yourself or hire a professional?
Just check Google or look in the DPMA register before filling a trademark application? That is correct in theory, but it is by no means sufficient as a professional trademark research.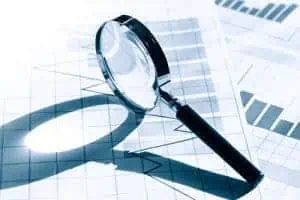 Unpleasant consequences such as warnings and lengthy proceedings should not be underestimated as a risk - not to mention the expense of trademark assignment.
This article explains how you can best protect yourself and your project.
Content
1. Why is a trademark search valuable and vital?
2. What do I have to consider during a trademark search?
3. What is a professional trademark search?
4. How much does such a trademark search cost?
1. Why is a trademark search valuable and vital?
Before you go to the trouble of setting up a trademark strategy and registering your trademark, it is advisable to do some preliminary work. First of all, you need to check whether your new trademark might infringe the owners' rights of older trademarks - according to national and international standards.
A widespread misconception should be cleared up at this point: neither the German Patent and Trademark Office (DPMA) nor the Office for Harmonization in the Internal Market (OHIM) carry out this examination.
The Trademark Office only examines the formalities, i.e., primarily the completeness of the application documents and the necessary payment of the fees. Only the absolute grounds for refusal are excluded within this framework.
In contrast, a professional search includes a collision check that reduces your risks.
Namely, as soon as your trademark application is published, the owners of prior rights can file an opposition if they fear a likelihood of confusion and thus disadvantages for their own trademark.
The time limit for this is three months. In such opposition proceedings, the Trademark Office then examines meticulously - and that takes time. If one of the parties files an appeal, the procedure is extended even further.
During this phase, you cannot assume that your trademark will stand up - so all marketing measures will come to nothing in the worst case. Your entire project is slowed down.
2. What do I have to consider during a trademark search?
Thorough research makes sense from a marketing point of view alone: if there are similar brands, even a sophisticated strategy will fail - the brands will be confused by the consumer in the worst case. However, the legal dimension is even more serious.
If your new trademark is similar to an existing one, its owner can prevent the new entry in the trademark register or have it canceled. But that's not all: you could also find yourself exposed to various claims should a trademark infringement be proven.
This can be compensated for damages, but also a license fee. Even the profit you may have generated with your new brand can be claimed.
In the best case, you can reach an out-of-court settlement with the owner of the earlier rights once he has issued you with a warning. In contrast, a court case is likely to be fatal for your company if a trademark lawsuit is filed.
Even against this background, it is clear that a one-time professional search before filing a trademark application is not enough to ensure the effectiveness and continuity of your own trademark. In that case, you could save yourself the effort right away.
Instead, the aim should be to prevent third parties from operating with similar or identical trademarks in their service area in the future as well. The solution: permanent trademark monitoring realized through repeated searches.
3. What is a professional trademark search?
Of course, the relevant registers also serve as an important source for a professional search when the risk of collision with trademarks already applied for is examined during a trademark search.
The fact is, trademarks must not be the same. From the consumer's point of view, there must be no risk of confusion. That is why the test is carried out in two directions:
1. Identity research
First, the identity search reveals whether the very trademark you now want to apply for is already registered in the register. This determination cannot really protect you from third-party claims: What is the probability that you have developed an identical trademark?
Accordingly, the significantly more extensive similarity search is more important.
2. Similarity search
In order to carry out this search competently, you need not only profound knowledge of trademark law, but also the appropriate technical equipment: For the assessment, not only the similarity of a trademark is decisive.
These two criteria must not be considered separately. Instead, the marks must be registered for similar products in the same or similar classes. The decisive factor here is also the consumer perspective: Can they still tell the marks apart - or not?
In addition, it is ultimately also examined whether there is a company in the respective area of application of the trademark whose name could be confused with the trademark to be applied for.
Finally, company names also enjoy protection similar to that of a trademark.
4. How much does a trademark search cost?
We offer you the audit at a flat rate. This gives you complete cost control and helps you avoid unpleasant surprises. If required, we will be happy to provide you with a suitable offer.
We are always concerned with the relationship between costs and benefits: Just ask yourself what you might have to face in the event of an emergency - then the effort will be put into perspective.
Just give us a call or write us a message; we will be happy to help you.
image source: © kvkirillov / panthermedia.net
I started working as a lawyer in 2006 and have been advising clients in competition and trademark law for more than 10 years. Since June 2015 I have been a specialist attorney for industrial property rights and since May 2013 a partner in the firm of HELMKE Attorneys at Law and Tax Advisors and Patent Attorneys. I studied law in Hamburg, Madrid, and Wellington (New Zealand) and hold a Master of Laws (LL.M.).