Patent Infringement: Detect it and take the right actions
Why should you detect a patent infringement early and take appropriate action?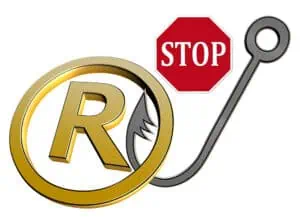 Patents support technological innovation in society while also forming and protecting a company's economic value.
To make meaningful use of patents, it is important to detect patent infringements and be aware of the rights of protection. The following article addresses this topic.
Contents
How can a patent be infringed?
1. How can a patent be infringed?
Patent infringement occurs when the scope of protection provided by the patent is affected by the infringing action. The scope of protection is determined by the patent claim (§ 14 PatG, Art. 69 EPC), which encompasses the description of all features of the patent.
The patent's description should be as detailed as possible to ensure stronger protection. Therefore, it is advisable to seek legal assistance when filing a patent application to be optimally safeguarded.
However, it is unlikely to be able to describe all existing embodiments. Therefore, the wording is not crucial within the patent claims, but rather the essence of the words. This is determined through interpretation.
A person skilled in the art with average technical understanding should be able to determine whether all features of the patent were incorporated into the infringing action within the context of the overall technical context.
It is also sufficient if the essence and purpose of the invention were adopted and implemented only through equivalent means (e.g., a gear instead of a belt). This is known as an equivalent use.
The law regulates in more detail how exactly your patent can be infringed:
a. Direct patent infringement § 9 PatG
It is prohibited for any third party, without the consent of the patent holder, to:
Manufacture, offer, put into circulation, use, possess, or import products (§ 9 No. 1 PatG) that fall within the scope of the patent. Repair through the replacement of individual parts is not included.
Apply the protected process (§ 9 No. 2 PatG) (e.g., manufacturing processes).
Distribute direct process products (§ 9 No. 3 PatG) resulting from a protected process. It is essential that it is a process for manufacturing. A mere working method is not sufficient. "Direct" means that the product has been significantly influenced by the process.
b. Indirect patent infringement § 10 PatG
Patent protection even applies to actions preceding direct patent infringement. Actions that precede direct patent infringement can also constitute independent patent infringement. This is referred to as indirect patent infringement, which is similar to "participation" in direct patent infringement (e.g., supplying an essential component of a product patent). The requirements for this are:
Objective delivery or offering of means relating to an essential feature of the invention.
Subjectively aware that the means can be used for imitating the invention.
c. Limits of protection
It is important to note that patent protection is not unlimited. Various limitations apply, including the following:
If an item representing the patent has been put on the market, the rights regarding the sold item expire. In simple terms, as the patent holder, you no longer have control over the resale or use of the item after the initial sale. You no longer have any claims against possible patent infringement through resale, for example.
This is referred to as exhaustion. However, exhaustion does not occur if you put the item on the market outside the EU. Protection regarding the invention itself, however, remains intact. For example, if you have introduced a patented product to the market, the individual sold products now belong to the customers. You can no longer rely on your patent rights to prohibit the purchasers from further resale or modification of the product. However, this does not mean that a customer could replicate the product and distribute the new items.
Furthermore, actions in the private sphere without commercial intent, as well as actions for experimental purposes, do not constitute patent infringement and are exceptions (§ 11 PatG).
If a patent infringement is suspected, you have several options to defend yourself.
You can enforce claims such as damages, injunction, or destruction through a patent infringement lawsuit before the Regional Court (§ 142a PatG).
2. How can you, as a patent holder, defend yourself against patent infringement?
If a patent infringement is suspected, you have several options to defend yourself.
You can enforce claims such as damages, injunction, or destruction through a patent infringement lawsuit before the Regional Court (§ 142a PatG).
An extrajudicial solution is also possible.
a. Authorization Inquiry and Cease and Desist Letter
Extrajudicially, you have the option to send a cease and desist letter or an authorization inquiry. Through the cease and desist letter, you inform the infringer of the action that violates your patent and provide them with an opportunity to cease this action within a specified deadline.
They can then submit a legally binding cease and desist declaration. In a subsequent legal process, you generally cannot be held liable for legal costs if the infringer unexpectedly acknowledges your claim, rendering your lawsuit obsolete.
On the other hand, the authorization inquiry merely requests the infringer to provide a statement explaining why they believe they are entitled to use the patent.
b. Injunction Claim § 139 I PatG
With the injunction claim, you enforce that your patent is not (further) infringed in the future. You can also demand this through a court proceeding. If the defendant fails to comply with the injunction after a corresponding court decision, they will be subject to a penalty payment.
Of course, you cannot file an injunction against just any market participant. Rather, there must be a reasonable likelihood that the defendant will infringe your patent.
This is particularly the case if the person has already committed a patent infringement.
This is known as a risk of recurrence. If the person has not previously infringed your patent, you must present specific indications that a first-time patent infringement is imminent. This can include preparatory actions or announcements, for example.
If you win the case in court, the defendant must refrain from any actions that infringe your patent. It is not necessary for them to have been aware of the patent infringement. In urgent cases, the injunction claim can be enforced through an interim injunction (§§ 935, 940 BGB).
This is where you should focus your attention because by the time the actual court proceedings are concluded, the defendant has often taken irreversible actions.
c. Claim for damages § 139 II PatG
To settle past patent infringements, you can claim damages. The infringer must have acted intentionally or negligently. You have the following options to calculate your damages:
A comparison is made between the hypothetical situation with and without patent infringement. The damages lie in the difference. It is necessary that you have suffered specific financial losses (especially lost profits). However, this proof is often difficult to provide.
You can claim the profit obtained by the infringer through patent infringement.
Often recommended is the solution through a fictional license fee. The decisive factor is the license fee that the parties would have agreed upon under the specific circumstances. This spares you the burden of proof for damages. If intent is lacking, you at least have a claim for disgorgement.
In other words, you can at least demand what was objectively obtained through unauthorized use. The problem is that these funds or benefits must still be available with the infringer. You are in a better position if you can prove intent on the part of the infringer.
d. Destruction claim § 140a PatG
To prevent patent-infringing products from further circulation, you can assert a claim for destruction.
e. Claim for information § 140b PatG
According to § 140b PatG, you have a right to information about the origin of the products and their distribution channels. You are also entitled to be informed about the quantities traded and the corresponding prices.
f. Claim for inspection of documents and property § 140c PatG
With the claim for the submission of documents and inspection of objects, you can secure evidence and further investigate the facts.
g. Criminal sanction § 142 PatG
The intentional commission of patent infringement is also punishable by law. For this, you would usually have to file a criminal complaint with the public prosecutor's office.
h. Request for border seizure § 142a PatG
To prevent patent-infringing products from crossing the border, you can apply for border seizure with the customs authorities.
3. Conclusion
A patent infringement occurs when a third party uses your patent without your permission, such as by manufacturing or offering products. Offering means that are suitable and intended for the use of your invention is also sufficient.
Extrajudicially, you can take action against patent infringement through authorization inquiries and cease and desist letters.
You can claim damages for lost profits, disgorgement of the infringer's profits, or a fictional license fee.
To eliminate patent-infringing products from the market, you can file a lawsuit for injunction or destruction. Applying for border seizure is also possible.
Through the right to information, you can obtain information regarding the distribution and origin of patent-infringing products.
Image credits: © Bambara (YAYMicro) | panthermedia.net
I started working as a lawyer in 2006 and have been advising clients in competition and trademark law for more than 10 years. Since June 2015 I have been a specialist attorney for industrial property rights and since May 2013 a partner in the firm of HELMKE Attorneys at Law and Tax Advisors and Patent Attorneys. I studied law in Hamburg, Madrid, and Wellington (New Zealand) and hold a Master of Laws (LL.M.).