Product piracy: Immediate action is required here
Product piracy is not a trivial offense. The systematic counterfeiting of branded goods threatens companies and jobs.
Here are a few figures to illustrate the damage caused: 60 billion in lost revenue within the EU; over 64,000 jobs lost in Germany. Almost everything is counterfeited - from electronics to cosmetics, lifestyle articles, alcoholic beverages and medicines.
For you as an entrepreneur and trademark owner, there is only one direct help against the criminal machinations of product piracy: an experienced specialist lawyer for trademark law and industrial property protection.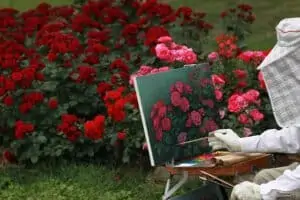 Inhalt
1. Product piracy needs a strong barrier
The counterfeiting of products and brands not only costs you money as an entrepreneur. Your image is also permanently damaged by bad copies. This is why quick action is required in the event of product piracy.
However, as a legal layperson, you are helpless in the face of brand-infringing attacks.
The plagiarized and counterfeit products come from other European and non-European countries. They are sold via countless trading platforms and online stores.
Nevertheless, there is support in the fight against counterfeit products.
The specialist trademark lawyer knows the ways in which product pirates enter the market. He intercepts them in good time and puts a legal stop to their criminal activities.
2. Prevent counterfeit products from entering in the first place
The fight against product piracy starts at the borders. Customs have become more vigilant on the subject in recent years. But they can only check the flood of counterfeit goods at random.
That's why a specialist lawyer is needed as a strong border guard. As an expert in trademark counterfeiting, he knows the intricate ways in which copies and counterfeits reach the market.
The specialist lawyer for trademark law identifies counterfeit goods and submits corresponding applications to the customs authorities so that the business-damaging goods are confiscated at the EU's external borders, ports and airports.
He examines the suspect products and, if necessary, takes action against manufacturers and exporters.
3. Strength prevents attacks
Word gets around about strong protection. The criminal community of counterfeiters shies away from companies that defend themselves. This is because proven infringements of their trademark sovereignty rights result in hefty fines.
A particularly vivid example of such effectiveness is the legal 'emergency intervention' at trade fairs. As a plagiarism expert, the lawyer will accompany you to relevant events in your industry.
He will unobtrusively inspect the exhibition stands. If there is a case of product piracy, he will act immediately. He establishes the infringement of trademark rights and issues a warning. If the counterfeiter does not vacate the stand, the lawyer will obtain a so-called trade fair injunction, forcing the product pirate to close down his stand.
Do not underestimate the symbolic nature of such actions. Word of your rigor gets around!
4. Pulling the right levers
The warning letter is an important civil law tool that your specialist lawyer uses to defend against product piracy. It is used for quick, out-of-court clarification and helps to limit the damage immediately.
At the same time, the trademark law expert will assert claims on your behalf to protect your trademark from damage. With the injunction claim, you prevent the production/distribution of further counterfeits.
The right to information provides you with information on where the counterfeits were produced and which trade route they took. The right to destruction entitles you to have future counterfeits destroyed.
Finally, you receive a claim for damages to compensate for your financial losses.
Provided you cooperate, these claims can be settled in out-of-court proceedings. If the counterfeiters refuse to settle the matter quickly, your specialist trademark lawyer will take your case to court.
5. Protect the product in advance
Product pirates exploit the brand image. You have painstakingly built this up through technical innovations, corporate and product design and costly advertising. Do not allow your brand image to be destroyed.
The very first step against counterfeiters is brand protection. The specialist lawyer for trademark protection and industrial property rights will also advise you on this.
How do you secure your exclusive rights? Which intellectual property rights do you need to register in order to assert yourself legally against product pirates? What technical measures can you take to increase the protection of your products?
If you have these matters checked in advance by a legal expert, you will save yourself a lot of costly trouble.
6. Avert accusations
The specialist lawyer for trademark law not only supports entrepreneurs in the fight for their registered product rights. He will also help you if you yourself have been accused of product piracy.
In this case, you must always seek professional clarification as to whether the claim is justified and whether it falls within the scope of protection of the property right in question.
If necessary, the property right can also be contested. In any case, you will need the help of a licensed specialist lawyer if the matter goes to court. Before it gets that far, it is often possible to settle disputes out of court to the satisfaction of both sides with the help of a specialist lawyer.
Product piracy damages companies financially and ideally. A stop should be put to it as quickly as possible. The specialist lawyer will help you at all stages to assert your product rights.
The aim is always to thwart criminal free riders quickly, sustainably and with as little effort as possible. Get in touch with us today. The faster you protect your rights, the less damage you will suffer.
Picture credits: © pieonane​ | PantherMedia
I started working as a lawyer in 2006 and have been advising clients in competition and trademark law for more than 10 years. Since June 2015 I have been a specialist attorney for industrial property rights and since May 2013 a partner in the firm of HELMKE Attorneys at Law and Tax Advisors and Patent Attorneys. I studied law in Hamburg, Madrid, and Wellington (New Zealand) and hold a Master of Laws (LL.M.).