Legally compliant online shop in 9 steps: No chance for warning letters!
A legally secure online shop: The most important aspect of any business! Having your own online shop requires great effort, sophisticated market knowledge and the firm conviction that you are doing the right thing.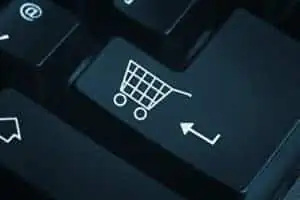 In order not to jeopardise the result of this effort through warnings from competitors, consumer centres or "warning associations", your online shop must be legally secure.
In doing so, it is important to observe a number of legal and/or frequently changing regulations, to keep an eye on EU requirements and current judgements.
Only a legally secure online shop can protect you from warning costs that often threaten your existence. A checklist.
Contents
1. The imprint: Complete and correctly placed
Every online shop must have a provider identification, i.e. an imprint.
However, this self-evident fact may not be put together somehow and placed somewhere - content and form are meticulously regulated. The Telemedia Act stipulates "easy recognisability" and "permanent availability". In addition, the following data must be included:
Name of the person or company,
address,
e-mail address
authorised representative(s), if applicable,
if available: Register entry and VAT ID.
Missing or incomplete information may be penalised.
2. Privacy policy in the online shop: comprehensible and comprehensive
You should take the utmost care with the topic of data protection in the online shop. You must inform your customers in a comprehensible way about what data you collect and for what purpose and, if applicable, store it. The data protection declaration in the online shop extends to pure customer and order data as well as to information retrieved by tracking tools such as Google Analytics or plug-ins such as social media buttons.
The transfer of data to third parties requires the express consent of the customer.
3. The general terms and conditions: The legal backbone
In principle, the GTCs are the legal backbone of all contracts you enter into with your customers. Although they give you a certain amount of leeway to distance yourself from legal regulations, they also harbour the risk of including legally invalid clauses.
In order to prevent a warning notice in the online shop, it is therefore highly recommended to have the GTCs reviewed - and regularly checked - by a specialised lawyer.
4. The cancellation policy: details are crucial
A legally compliant online shop must have a correct and up-to-date cancellation policy. Faulty cancellation policies have become major warning traps, especially after the amendment of the law in June 2014.
In this case, the trouble often lies in the details of the wording.
Get professional help if you want to create an "incontestable" cancellation policy for your online shop.
5. Price and delivery costs: total, split and extras
You will probably exercise great care in the internal pricing of the goods in your online shop - exercise equal care in the "external" pricing to make your online shop legally compliant. This means: You must always show a total price, but also indicate the components contained therein, such as VAT.
Important: The shipping costs must be listed explicitly and in a concrete amount.
Liability and copyright: make sure you have the rights of use
Basically, as the operator of your online shop, you are responsible for all content on your website. If you use product photos, you must ensure that they are freely available and not protected by trademark or copyright. If this is the case, then you must acquire the corresponding licences - or refrain from using them.
Especially after the current discussion about the reform of copyright law - and the greater awareness that comes with it - you quickly run the risk of becoming a victim of a warning notice in an online shop.
6. payment options: At least one free of charge
Which payment options an online portal should offer is a fundamentally difficult question, the answer to which is influenced by many different factors. Regardless of merchant risk and/or buyer preference, a legally secure online shop must in any case offer a payment method that can be used without additional costs.
For all other payment methods, the amount of the respective additional costs must be clearly indicated. An explanation in the context of the ordering process is advisable.
7. The order button: The label counts
For a long time, the buy-now button was considered a legal pitfall. Because it was used to initiate a lot of scams in which unsuspecting customers "fell" into the so-called "subscription traps". New regulations have put a stop to this: The order button must be precisely and clearly labelled.
Common phrases that keep your online shop on the safe side are "order with costs" or "order now with payment".
8. Delivery periods: "Immediately" means within five days
Current case law assumes that an online trader keeps the goods offered in stock. Nevertheless, online providers are generally obliged to inform their customers about the exact delivery time before the purchase is concluded. The courts have granted the indication "immediately" a period of five days within which the goods must arrive at the customer's premises.
Longer delivery times must be communicated as precisely as possible. Avoid statements such as "approximately", "approximately" or "probably" - in the worst case they can be legally challenged.
9. Newsletter: only with double consent
Newsletters are a very effective marketing tool to address potential customers or to convert one-time buyers into existing customers. Unfortunately, you can also make some legal mistakes here. The current legal situation requires a so-called double opt-in procedure.
This means that after the customer has registered for your newsletter (for example, via a form on your website), you must first send them an email in which they can reconfirm their consent to receive the newsletter.
Conclusion: Get professional help - for your own safety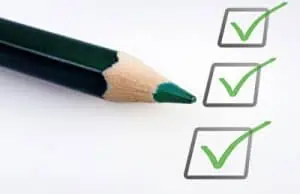 In view of the complexity of the legal requirements and the frequently changing regulations and "interpretation rulings", it is advisable to never do without competent legal assistance if you want to make your online shop legally secure.
This way you can avoid becoming a victim of the veritable "warning industry", which overpowers inexperienced online shops with warnings and cease-and-desist declarations.
In many cases, the costs demanded prove to be an existential threat.
A legally compliant online shop does not provide a target for this!
Make sure you have the support of a specialised lawyer - so that you can enjoy your online shop for a long time.
Picture credits: © wabeno, deeaf / panthermedia.net
I started working as a lawyer in 2006 and have been advising clients in competition and trademark law for more than 10 years. Since June 2015 I have been a specialist attorney for industrial property rights and since May 2013 a partner in the firm of HELMKE Attorneys at Law and Tax Advisors and Patent Attorneys. I studied law in Hamburg, Madrid, and Wellington (New Zealand) and hold a Master of Laws (LL.M.).