eBay account suspended: What can I do and who can help?
eBay account suspended: This means the end for many eBay traders! Their economic existence can be at stake, especially if the trader is making their living only on this single platform.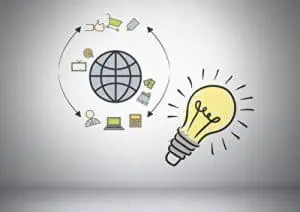 The suspension hits a store owner this hard because eBay doesn't do things by halves: Usually all accounts are suspended, even if only one account is objectionable.
If a specialist attorney for industrial property rights is consulted in good time, the chances that the suspended seller won't have to leave the marketplace for good are high.
Contents of this page
1. For what reason can my eBay account be suspended?
2. What sanctions does eBay have other than suspension?
3. How do I find out why eBay has suspended my account?
4. What does a suspension of my eBay account mean for me as a trader?
5. How can a lawyer help me if my eBay account has been suspended?
Summary
1. For what reason can my eBay account be suspended?
As a trader, you must adhere to certain principles on eBay, which are derived from the User Agreement.
It's therefore worth taking a look at the rules and regulations to avoid issues right from the start.
Reason 1: The "leading role" for an eBay account's suspension is taken by the "lack of customer satisfaction". If, for example, there are frequent shipping problems or the items are often poorly or incorrectly described, there'll be a hail of negative reviews.
If there are too many, eBay will suspend the account to "protect the interests of other users". So treat your customers well!
Reason 2: The trader tries to avoid the sales commission by listing items on the marketplace, but ultimately not selling them on eBay. Don't get involved in taking your items "past the eBay site" to the customer - no matter how nicely the potential buyer asks and how enticing the benefits may seem.
Other reasons for suspension:
The eBay account can also be closed if there are remaining open charges.
Traders cannot afford to infringe on trademarks or copyrights.
Incorrect contact details are provided, in particular an incorrect or invalid email address.
The member account is transferred.
No unauthorized merchandise may be sold. The list is extensive, here are some examples:
- Drugs as defined by the Narcotics Act and other mind-altering substances
- Live or protected animals or plants
- Service cards, badges, insignia or replicas thereof
- Medicines, medical products or medical devices available only in pharmacies
- Offers with sexual content
- Weapons and weapon accessories
- Official identification documents and licenses
2. What sanctions does eBay have other than suspension?
eBay's sanctions are tiered according to the degree of the infringement. eBay can:
Delete offers
Warn the member
Restrict the use of the marketplace (e.g. no new offers may be posted)
Suspend the account "only" temporarily, i.e. for a certain period of time
Permanently suspend the account
3. How do I find out why eBay has suspended my account?
The final suspension doesn't happen overnight. Traders should therefore take warnings issued in advance, as well as temporary suspensions and their reasons, seriously.
If a store owner commits the same mistakes several times, a suspension often has the same reason as the warning before.
If it comes to the final suspension, eBay sends the trader an email to the registered email address as well as via the eBay messages. Within it are the reasons for the suspension. In addition, eBay informs about what has to be done to reactivate the account.
Tip: This is how you can tell if the email informing you of the account suspension was really sent by eBay or if it's an ebay phishing mail.
You can be certain that the email isn't fraudulent if you can also retrieve it from your eBay messages.
The trader has the possibility to object to the suspension; as a direct reply to the email in which he was informed about the account suspension. He can either use the link "Objection to account suspension" of this email or reply by email via the link "Contact".
Here, sellers should explain exactly why the suspension is unjustified, if applicable, or what misconduct has been corrected in the meantime.
4. What does a suspension of my eBay account mean for me as a trader?
The final suspension of an account has drastic economic consequences for the trader: All his accounts are suspended. Forever.
What does "all" mean? As soon as an account is suspended due to complaints, eBay extends this suspension to all other accounts that the member still has.
What does "forever" mean? Once a seller is suspended, they aren't allowed to sign up again on eBay. Once you're out, you stay out, even if you've "cleared the air".
5. How can a lawyer help me if my eBay account has been suspended?
After a user has been permanently suspended, he's not entitled to have the suspended eBay account or the rating profile restored.
The situation is therefore serious. However, for you to not lose all hope, it's advisable to consult a lawyer at an early stage; perhaps even already in the case of a temporary suspension.
Because there's one thing that a specialist attorney for industrial property rights is particularly good at: clarifying facts precisely, presenting them in a structured manner and putting them in the right light in terms of arguments.
Good communication with the eBay team is the key to getting things sorted out. How pleasant it is, when employees don't have to listen to long and complicated explanations, but someone clearly explains the points to them and answers questions that matter.
eBay has even committed itself to include pro and con arguments in the decision whether to suspend the account or not.
According to the User Agreement, "We may choose to be more lenient with policy enforcement in an effort to do the right thing for both buyers and sellers."
Good arguments are the right starting point
And they do a lot more than merely exhausting the legal route: Anyone who goes to court against a suspension of his account and obtains an interim injunction won't get far with it. Even if the account has to be unlocked again for a few days - eBay can terminate it at any time and after 14 days the account is gone.
In addition, there are often real legal issues that need to be clarified. For example, when trademark or copyright infringements are involved. Sometimes it's also questionable whether eBay was allowed to suspend all accounts, because they're "somehow" connected, but in one case a natural person and in the other a legal entity (in Germany this would for example be a GmbH) is behind it.
Summary
Traders must follow certain rules on eBay. What they're allowed to do and what not is stated in eBay's User Agreement.
Reasons for suspension include:
Lack of customer satisfaction
Sales "bypassing eBay", to avoid the sales commission
Fees that aren't paid yet
Trademark or copyright infringement
Sale of illegal goods, such as
- drugs
- animals
- badges
- medicines
- goods with pornographic content
Ebay has several, increasing sanction options, including
- Warning
- Temporary suspension
- Permanent suspension
Upon final suspension, the trader will receive an email to the registered email address and eBay messages
If there are reasons for suspending an account, eBay suspends all accounts of the trader
The trader can't register again on eBay
An attorney specializing in industrial property rights supports affected traders through expert and structured communication with the eBay team
Presenting good and, if necessary, legally sound arguments is the most important aspect when it comes to reversing a suspension
Image credits: © Wavebreakmedia ltd / panthermedia.net
I started working as a lawyer in 2006 and have been advising clients in competition and trademark law for more than 10 years. Since June 2015 I have been a specialist attorney for industrial property rights and since May 2013 a partner in the firm of HELMKE Attorneys at Law and Tax Advisors and Patent Attorneys. I studied law in Hamburg, Madrid, and Wellington (New Zealand) and hold a Master of Laws (LL.M.).